Margaritavilla Is A Great Place For
Food, Beverage, Entertainment, And The View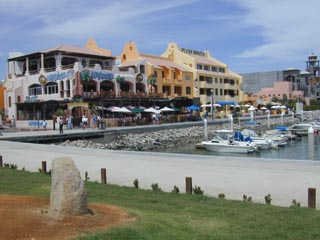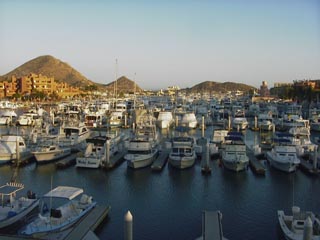 The white building is Margaritavilla. With the exception of that picture, all pictures are taken from the second floor balcony where we enjoyed dinner. The harbor often has some impressive yachts. Once even keeps a helicopter on deck.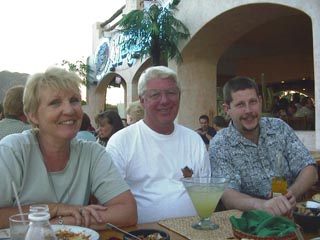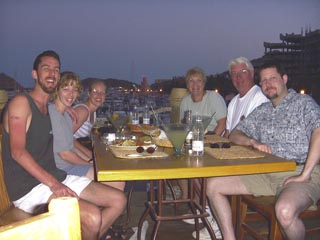 The picture of the three of us shows Bill and Greg with their trademark drinks. Kathie's just landed in her lap, but she's doing well not to let on. Later, some people at another table took our picture as we were about to leave.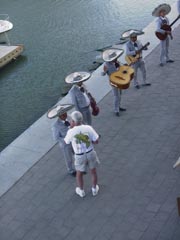 They love doing requests for money - and, no, I didn't embarrass myself by requesting Jingle Bells. The next day, the younger ones enjoyed a beverage along the walkway.